Unveiling the Best Apartments for Sale in Los Angeles
Introduction
Los Angeles, the sprawling metropolis of dreams and opportunities, beckons individuals seeking a vibrant and diverse lifestyle. For those looking to make this iconic city their home, the real estate market offers an array of enticing options. In this blog, we will explore the exciting world of apartments for sale in Los Angeles, diving into the various neighborhoods, property types, and factors to consider when investing in this dynamic market.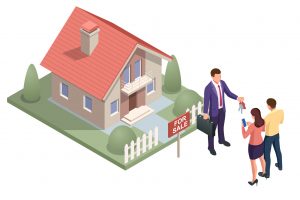 A City of Neighborhoods
Los Angeles is a city of distinct neighborhoods, each with its own unique charm and character. From the glitz and glamour of Hollywood to the laid-back beach vibe of Santa Monica, and the artsy allure of Silver Lake, there's an area to suit every taste and lifestyle. Prospective buyers can explore a wide range of apartments for sale across these neighborhoods, providing an opportunity to find the perfect place that resonates with their preferences and needs.
A Plethora of Apartment Styles
Los Angeles offers a diverse selection of apartment styles, catering to various living preferences. Whether you seek a modern high-rise with breathtaking city views, a cozy and historic unit in a charming residential complex, or a spacious and luxurious penthouse, the city's real estate market has it all. Apartments for sale in Los Angeles cater to a wide range of budgets and desires, ensuring that every potential buyer finds a home that reflects their vision.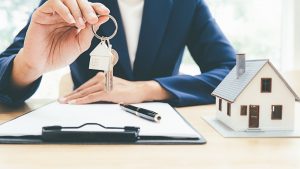 Factors to Consider
Before embarking on the journey of buying an apartment in Los Angeles, there are several essential factors to consider:
a. Budget: Determine your budget, factoring in not only the purchase price but also any associated costs like property taxes, maintenance fees, and closing expenses.
b. Location: Research the neighborhoods that align with your lifestyle, proximity to work or schools, and access to amenities such as parks, shopping centers, and public transportation.
c. Amenities: Consider the amenities offered by the apartment complex, such as swimming pools, fitness centers, concierge services, and secure parking.
d. Resale Potential: Analyze the resale potential of the apartment, as real estate in Los Angeles tends to appreciate over time. A property with good resale value can be a valuable asset.
e. Safety and Security: Prioritize safety by evaluating the security measures in the building and the neighborhood's overall safety record.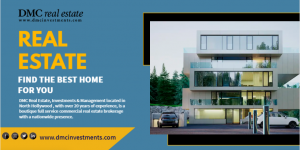 Partnering with a Trusted Real Estate Agent
Navigating the Los Angeles real estate market can be a complex and competitive process. Partnering with a knowledgeable and reputable real estate agent can make all the difference. An experienced agent can provide valuable insights, guide you through the negotiation process, and ensure that you find the best apartments that match your criteria.
Embracing the Los Angeles Lifestyle
Living in Los Angeles offers more than just a home; it provides access to a vibrant cultural scene, a thriving culinary landscape, and a plethora of entertainment options. Whether you're a fan of outdoor activities, art and music events, or exploring the city's diverse culinary delights, Los Angeles has something to offer for everyone.
The Long-Term Investment Perspective
Investing in an apartment for sale in Los Angeles is not only a decision for today but also a long-term investment in your future. With a steady demand for housing and the city's constant allure, apartments in Los Angeles have historically shown a strong appreciation in value, making them an attractive investment option.
Conclusion
Los Angeles offers an enticing array of apartments for sale, providing the perfect opportunity for individuals to make this dynamic city their home. From trendy urban condos to elegant suburban residences, the choices are as diverse as the city itself. By understanding your preferences, working with a reputable real estate agent, and considering the long-term investment potential, you can find the perfect apartment in Los Angeles that complements your lifestyle and fulfills your dreams in the City of Angels.