What Makes the Commercial Real Estate Market So Lucrative in North Hollywood?
DMC Real Estate Investment is an illumination of reassurance and dependability that is completely trustworthy in commercial real estate market in North Hollywood. It has built a position for itself as an expert in providing breakthrough real estate investment possibilities through an unyielding dedication to excellence. We specialize in commercial property acquisition, development, and administration, is committed to supporting long-term growth and prosperity for its broad customers.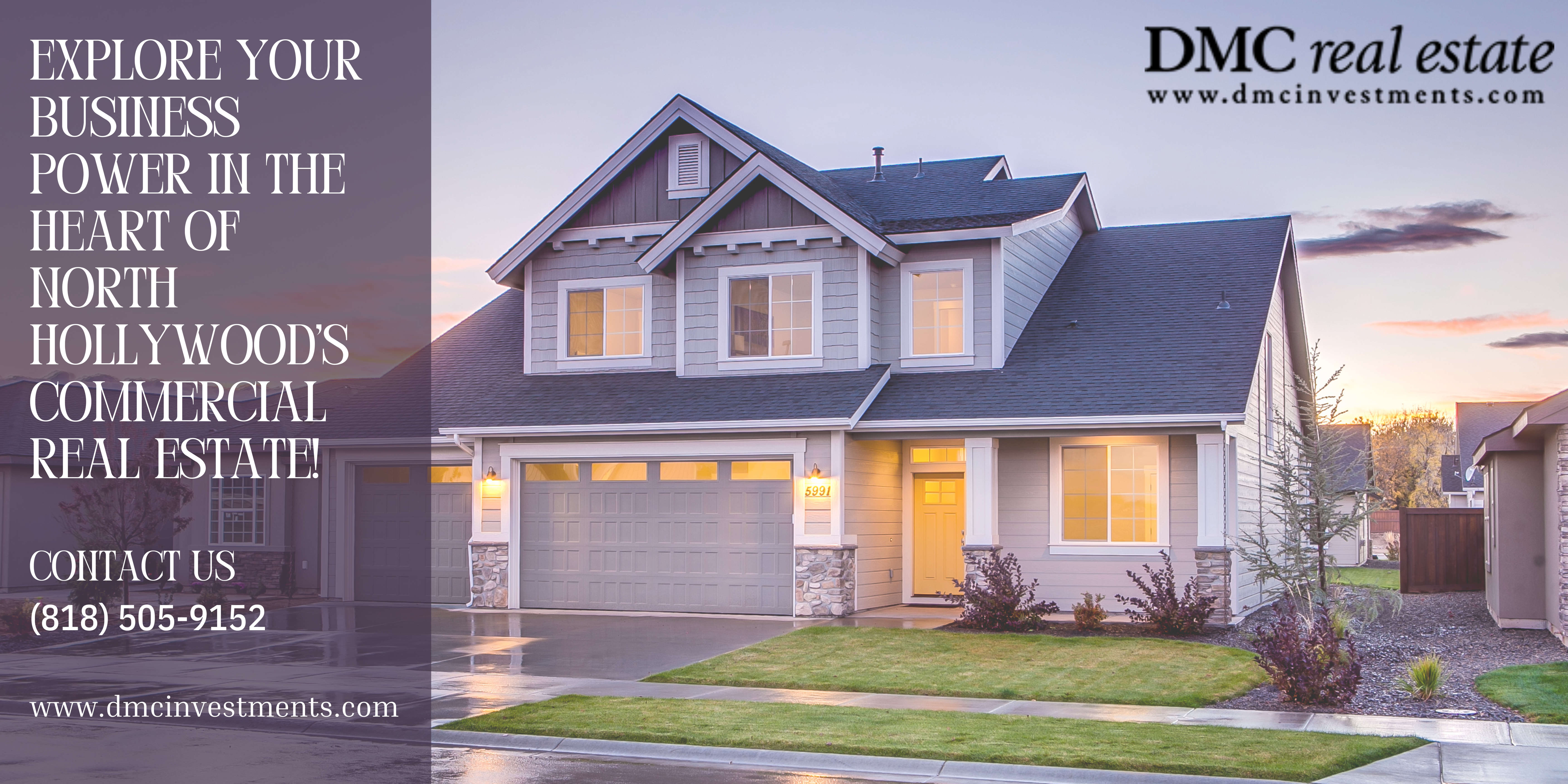 Lucrative Commercial Real Estate Opportunities
Long with having a robust entertainment sector, North Hollywood is known for having a booming commercial real estate market. North Hollywood has become a crucial location for companies and investors looking for attractive prospects amid the glitz and glamour of Hollywood. With complete solutions and knowledgeable direction for commercial real estate endeavors, We established us as a prominent participant in this dynamic commercial real estate market in North Hollywood.
Understanding The Advantage
Commercial Real Estate Market in North Hollywood offers a unique blend of strategic location, diverse property options, and a burgeoning economy. With excellent connectivity, a robust infrastructure, and a burgeoning arts and media scene, the area has become an attractive destination for businesses across various industries. From retail spaces to office complexes, North Hollywood presents a spectrum of opportunities for entrepreneurs, investors, and corporations looking to establish a strong foothold in this thriving economic hub.
The Benefits Of  Working With DMC Real Estate & Investments
In the center of this active real estate market, We stands out as a committed partner, providing a full range of services catered to the unique requirements of clients. Since our staff have a thorough awareness of the regional market trends, we are well-equipped to offer individualized advice and tactical solutions for people and businesses looking to build a name for themselves in North Hollywood's vibrant commercial scene.
Getting Around The Many Options
We takes pride in its broad range of commercial real estate options, which meet a variety of corporate needs. The company makes sure that clients have access to a variety of properties catered to their specific needs, from prime retail spaces in busy commercial areas to modern office spaces furnished with state-of-the-art amenities. We help clients to find the ideal commercial space which is in line with their company's aims and objectives thanks to our meticulous attention to detail and comprehensive grasp of the dynamics of the commercial real estate market in North Hollywood.
Unmatched Expertise And a Client-Focused Strategy
The consistent of our dedication is to offering unmatched knowledge and a client-centric strategy sets it apart from the competition. With each client, our team of seasoned specialists at works closely to understand their unique needs and provide solutions that are matched to their vision. We are negotiating lease terms, coordinating property sales, or offering analytical market analysis, Weather very client receives the highest level of individualized attention throughout their commercial real estate journey.
Success With a Proven Track Record
We have successfully facilitated a number of commercial real estate transactions in North Hollywood throughout the years, assisting customers in achieving their financial aspirations and business objectives. The organization has developed a reputation for its integrity, dependability, and superior service by putting a strong emphasis on establishing long-term relationships based on trust and transparency.
Invites You To Join Our Real Estate Journey
There are several chances for corporate expansion and investment as North Hollywood continues to thrive as a commercial and cultural hub. We are prepared to help you navigate this complex environment by providing full support, in-depth industry knowledge, and a dedication to your success. Starting your North Hollywood commercial real estate adventure with us as your partner will provide you clarity and confidence. You will definitely get complete satisfaction after joining us.