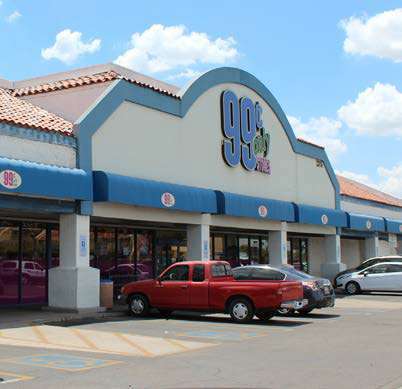 Top Takeaway from ICSC Las Vegas May 21st-23rd 2023
Over 24, 000 people in the Commercial Real Estate field took the pilgrimage to Las Vegas, specifically the Wynn Hotel and the Las Vegas Convention center on May 21st-23rd 2023. The International Council of Shopping Centers (ICSC) was founded in 1957 and the annual event held in Las Vegas has their largest turn-out.
Here's are top takeaway; Brokers are reporting a significant decline in investment sales activity this year compared to 2022. There is a disconnect between buyers and sellers in the real estate market. Loan terms for stable retail investment properties typically range between 5.75% to 6.25% with a maximum leverage of around 60% loan to value. To achieve positive leverage based on these numbers, buyers need a 7% cap rate. However, if the cap rate is 6%, the cash-on-cash return drops to only 3.4%.
According to recent market data, the average cap rate for retail properties in the current market stands at 6.5%. This means that buyers would need to negotiate a lower purchase price or find alternative ways to increase the property's income potential in order to achieve the desired 7% cap rate. This creates a challenging situation for buyers, as they must carefully analyze the potential for rent increases and evaluate the property's overall profitability.
Traditionally, buyers purchase retail properties for immediate cash flow, depreciation, and long-term appreciation. However, under current terms, it is challenging for buyers to justify investing in retail properties with little room for error unless they believe strongly in their ability to raise rents.
Furthermore, interest rates play a crucial role in the decision-making process for both buyers and sellers. Many sellers remain optimistic that interest rates will decrease, which could potentially increase buyer demand and drive up property prices. On the other hand, buyers seem content to keep their funds in money market accounts earning about 5% interest, as they weigh the risks and benefits of investing in retail properties.
Considering these factors, investment brokers emphasize that seller motivation combined with changes in cap rates and interest rates are the key to bridging the disconnect between buyers and sellers in the current market. To facilitate successful transactions, sellers may need to be open to more flexible terms and pricing strategies, while buyers should carefully evaluate the potential for rent growth and the property's overall profitability.
In conclusion, the current real estate market reflects a notable discrepancy between buyers and sellers. The demand for stable retail investment properties persists, but the terms and conditions, coupled with the prevailing cap rates and interest rates, pose challenges for buyers in justifying their investments. By closely monitoring market trends, leveraging data-driven insights, and fostering a cooperative mindset, both buyers and sellers can navigate this disconnect and unlock opportunities for successful transactions.
For help in buying or selling Shopping Centers feel free to call our office to schedule a meeting. The team consisting of Simon, Mike, David, Gretchen & Bea will gladly help. (818)761-4252